Lay The Draw System
Ok so in this football system we are going to lay the draw.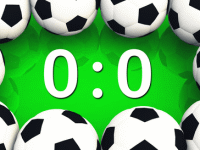 The term "lay the draw" is a bet you can only do on certain sites such as Betfair. What this bet actually means is that you are betting for any team to win. So long as the game does not end in a draw then you win!
This lay the draw betting system is easy to understand and anybody can do it even if you know FA about football.
Some Statistics on Laying the Draw From Last Season
Ok so lets take last season in the English Premiership for example. Only 20% of all the games played in total ended up in a draw. If you are interested in football betting then this is a very interesting statistic to know.
So if on every single game you placed a lay bet on the draw you would have had an 80% strike rate!
I tested this lay the draw system last season. The strike rate in England was 95% and in Holland it was an incredible 100%!!!
That is another thing about this football betting system. It can also be used in conjunction with any European Leagues which creates an almost endless supply off betting opportunities.
This system involves two simple steps.
First you have to find a football match to lay the draw on.
You then use a strategy i developed to pin point the matches where a draw is least likely to happen
[indeed-social-locker sm_list='fb,tw,,go1′ sm_template='ism_template_2′ sm_list_align='horizontal' sm_display_counts='true' sm_display_full_name='true' unlock_type=1 locker_template=2 sm_d_text='
This content is locked
Share This Page To Unlock The Content!
' ism_overlock='default' ] Download The Lay The Draw Football System Here [/indeed-social-locker]
Good luck with this and all your betting
If You Like the Lay the Draw Football Betting System Please Like or Share it. Feel Free To Comment Below.